Hal Finney Home Page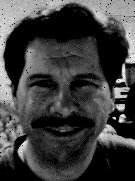 Bio
Born May 4, 1956. BS Engineering 1979, California Institue of Technology. Married, two children.
---
PGP
I was one of the original programmers on PGP version 2.0, working directly with Philip Zimmermann, author of the program.

Today, I work for PGP Corporation., developing crypto library components.
RPOW
I recently created the RPOW.NET server for accumulating and exchanging Reusable Proofs of Work. See that link for more information on the concepts behind this unusual service.
SSL Challenge
In August, 1995 I submitted a challenge to the cryptographic community to try breaking a sample web browsing session run in secure mode using Netscape's Secure Socket Layer (SSL) protocol. Both long and short versions of the challenge document are available. The challenge was broken in short order. Look for more information on the SSL Challenge Break.
Old Essays
These are some essays I wrote for publication on the Cypherpunks list back in the early to mid 1990s.
PGP
Phil Zimmermann's public-key encryption program PGP has excited tremendous interest in cryptography.
Digital Cash
Anonymous Remailers
At one time I operated two anonymous remailers. (For more information and a list of remailers look here.) These articles discuss some technical and social issues raised by these controversial services.
Politics
Unlike many early Cypherpunks, I never viewed cryptography as a gateway to a libertarian society. My goals are more modest but still worthwhile, I hope.